Complete kitchen renovation in London is a long process that will not only boost the value of your house, but also will affect your quality time in your kitchen, which could be consider the heart of your house.
Your kitchen, is the piece of your house where you cook meals, spend table time with family and friends, that is why taking care of it will make a direct impact on your life.
Whether; you are planning to do a complete kitchen renovation to improve your house odds of being sold, or just to boost your life quality, let me tell you that for sure you will not regret it.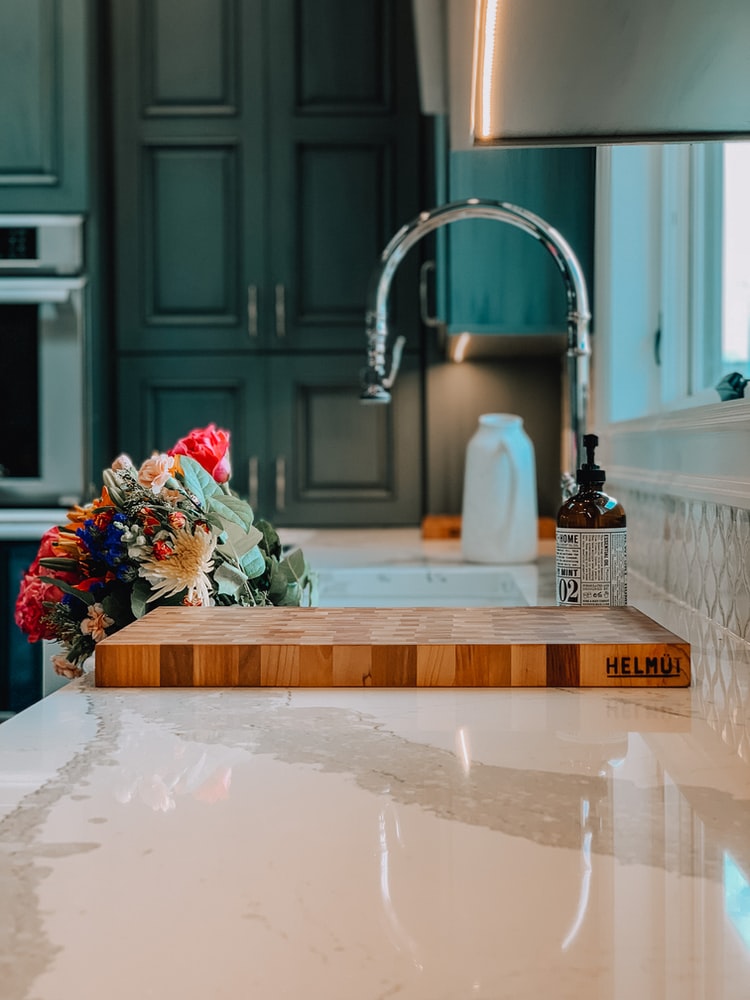 1- Replace outdated plumbing and electricity:
This is the most essential step in any complete kitchen renovation, to make sure that your kitchen is functioning in the right way.
Start by hiring a surveyor to know what your kitchen state is, and whether if there is any problem to fix before going to the next step and find if there are any outdated pieces in your system, that will cause a problem eventually by time.
Any thing you do in this step is a protection to your future kitchen and will save you any future plumbing and electrical repairs.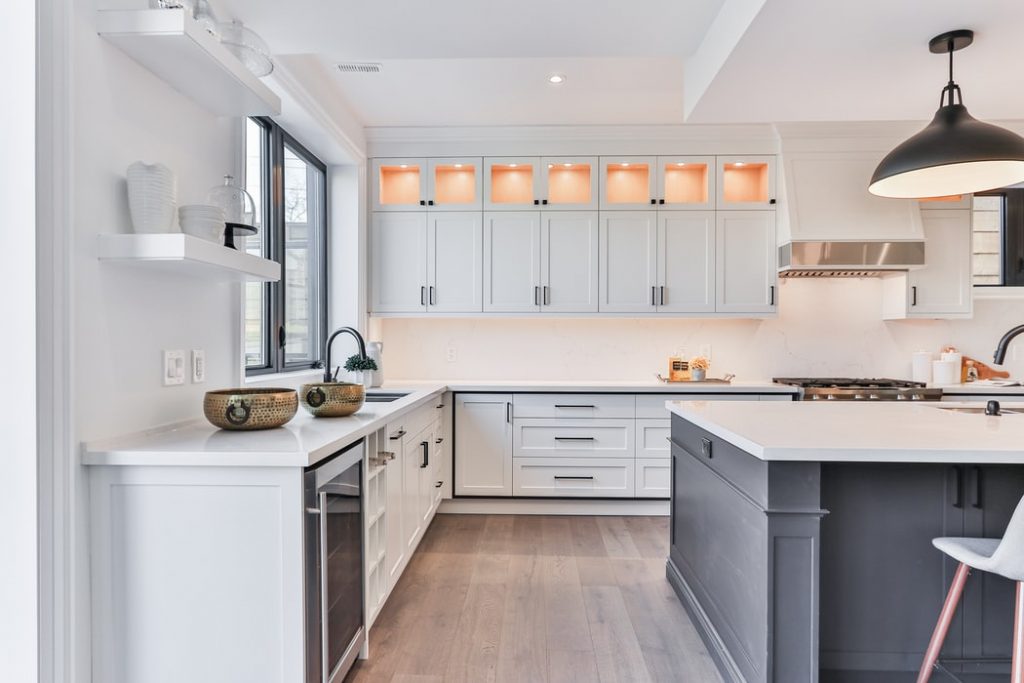 2- Cabinets and Shelves:
Cabinets are the larger portion of your kitchen, that have an impact on the kitchen design, a kitchen renovation will have an amazing touch on it, even if; you just repaint and refix if, if its material is still in a good static.
On the other hand; you can go with a complete kitchen renovation for your cabinets, where you get rid off the old ones, and install new cabinets in a new design and style, you can also consider adding shelves to your kitchen design as a modern touch to the design.
However; do not go cheap with your kitchen cabinets materials, because they are going to handle a lot of weight most of the time.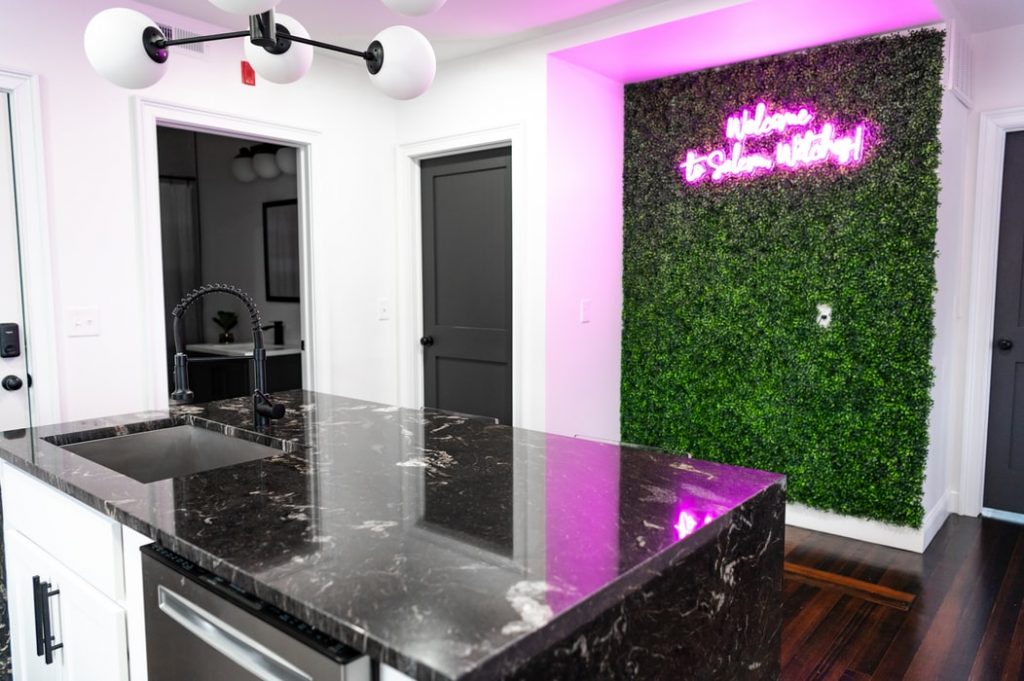 3- Kitchen worktop:
Worktops are the complete surface of our kitchen, that have more effect than we imagen on our time in the kitchen, whether; you are just replacing your worktops, or it is a part of complete kitchen renovation, this is a task that needs professionals to do.
There are many choices to consider nowadays, before choosing a worktop, on the other hand; tiling your worktop is a new 2021 trend, that will have a nice, cozy touch on your kitchen. Remember; no matter what you choose it is important to consider the whole kitchen colour scheme, to make any change an improvement not the other way around.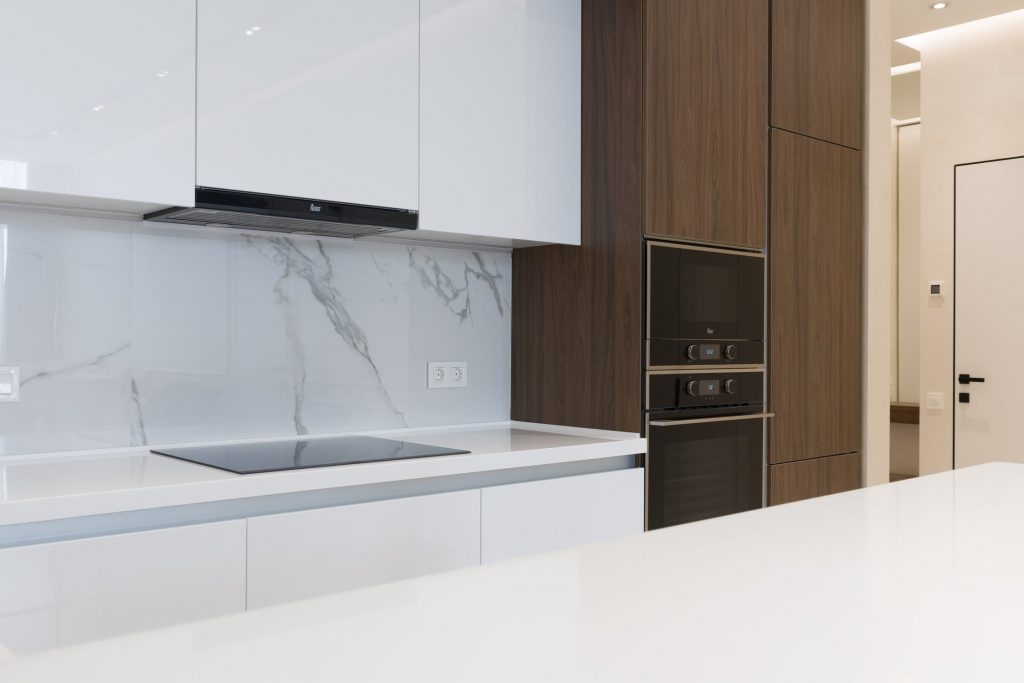 4- Splashbacks:
Splashbacks in a kitchen mean the surface between worktops surface and upper cabinets.
Taking care of your splashbacks is a great trend in 2021, whether; you decided to repaint it, retile it with unique tiles, or make it a continuous surface with worktops to create a flawless feeling.
Splashback surface, gets a lot from the kitchen daily work, that is why a complete kitchen renovation with new splashback, will give it a fresh, nice look that will come out on the whole kitchen.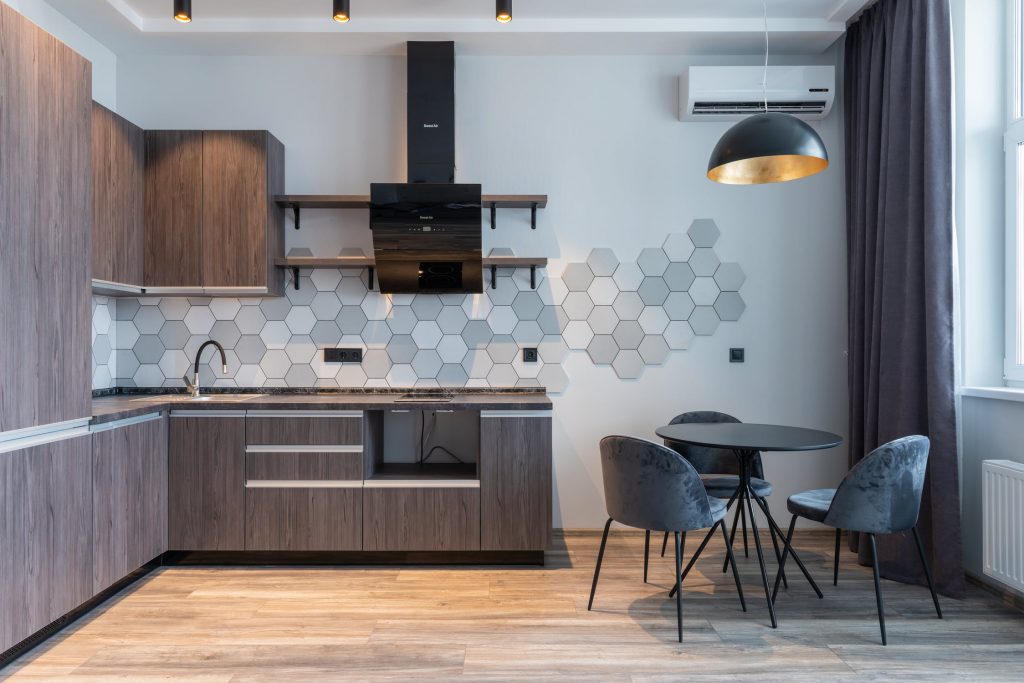 5- Kitchen Flooring:
Flooring would be that last step in a complete kitchen renovation, between many materials options from styles to colours, you should consider your needs and using circumstances before choosing.
To Achieve Complete Kitchen Renovation in London think about the material durability, cleaning statics, and foot traffic handling, to pick up the best option, because flooring is a long process, so when you go with the best option, you will save yourself from doing it again for about 20 years. Now; you can make the style you like, furthermore; go with mixing option if your kitchen space and shape help you.