After years your house ceiling could suffer from many problems, despite how much you are careful and caring with your house, and here where a ceiling restoration process helps you to restore your house ceiling to its original condition.
Ceiling restoration is important whether you are working on the roof of the house, or on the between-floors ceiling to keep each of them in the right condition, to do its role perfectly in protecting the house from external factors, or; to hold inner house weights.
For all what we said above, you need to take care of your ceiling greatly, moreover; understand the ceiling restoration process: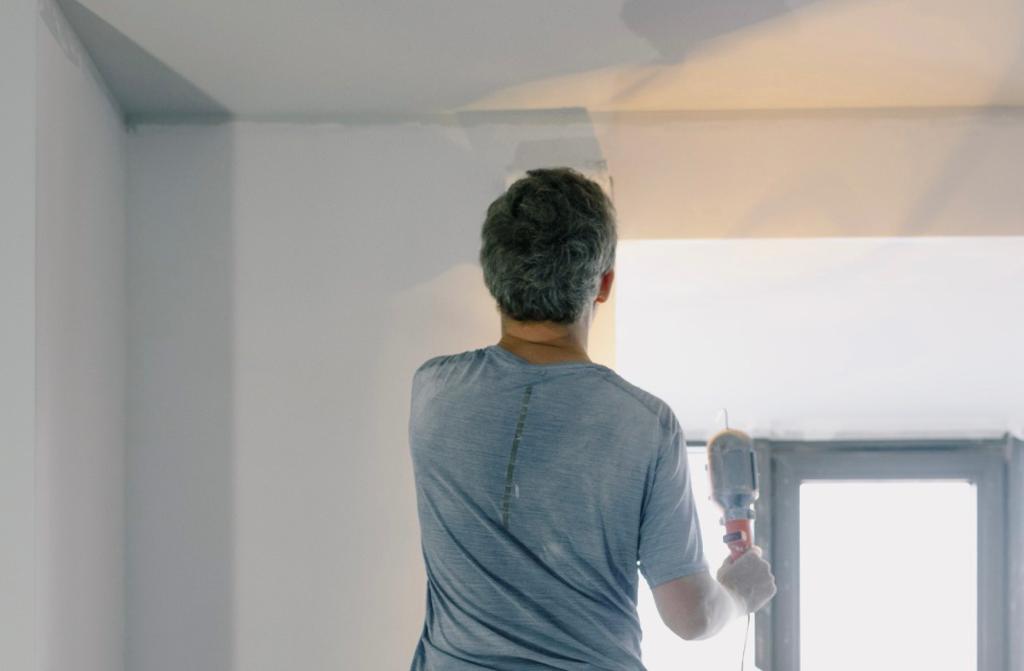 1. Take a good look:
Always take a look-up and check the house ceiling for any problems, you should make this regularly, whether; you decided to do this separately, or; during a house maintenance process.
And continuously remember; it is better to repair a small problem than a big one, so; do not be late on taking the ceiling restoration action.
2. Identify the problem:
Identifying the problem will not only help you to know what you need to do, but also; to estimate the cost of the ceiling restoration.
Check your ceiling to know if there are any cracks, mould, or sagging to know who is the right contractor to hire, moreover; what is the original cause of those problems and how to fix it.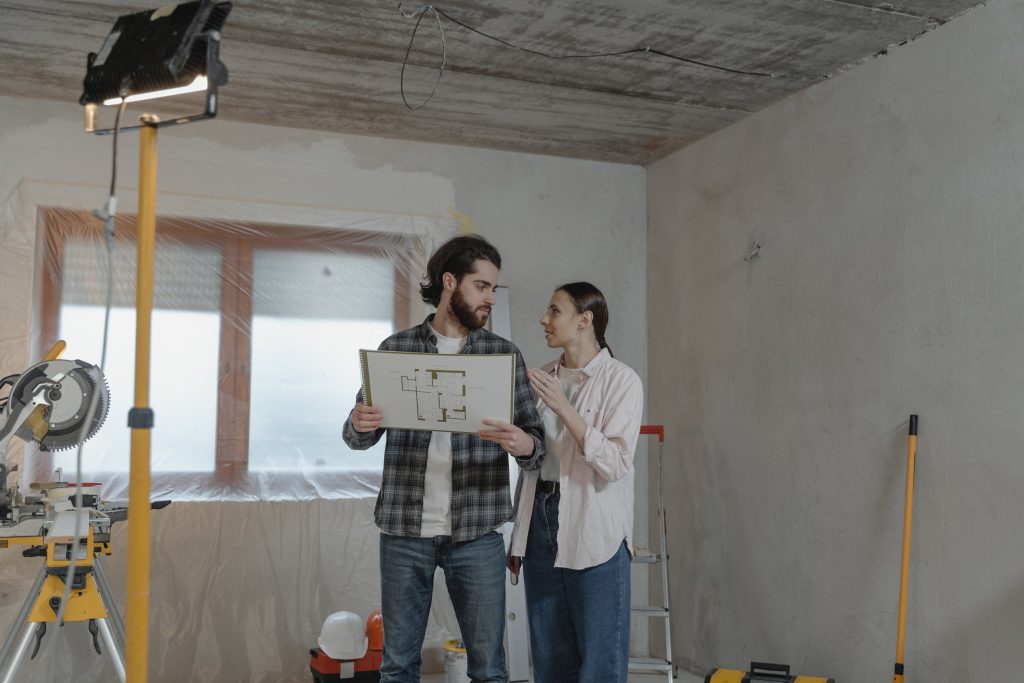 3. Check the ceiling foundations:
Checking the ceiling foundation main structure is essential, to know its condition before starting ceiling restoration, and not wasting time and money doing ceiling restoration while you need a total ceiling replacement, especially; if we are talking about the roof of the house.
So; in other words, check the ceiling joints for any damages.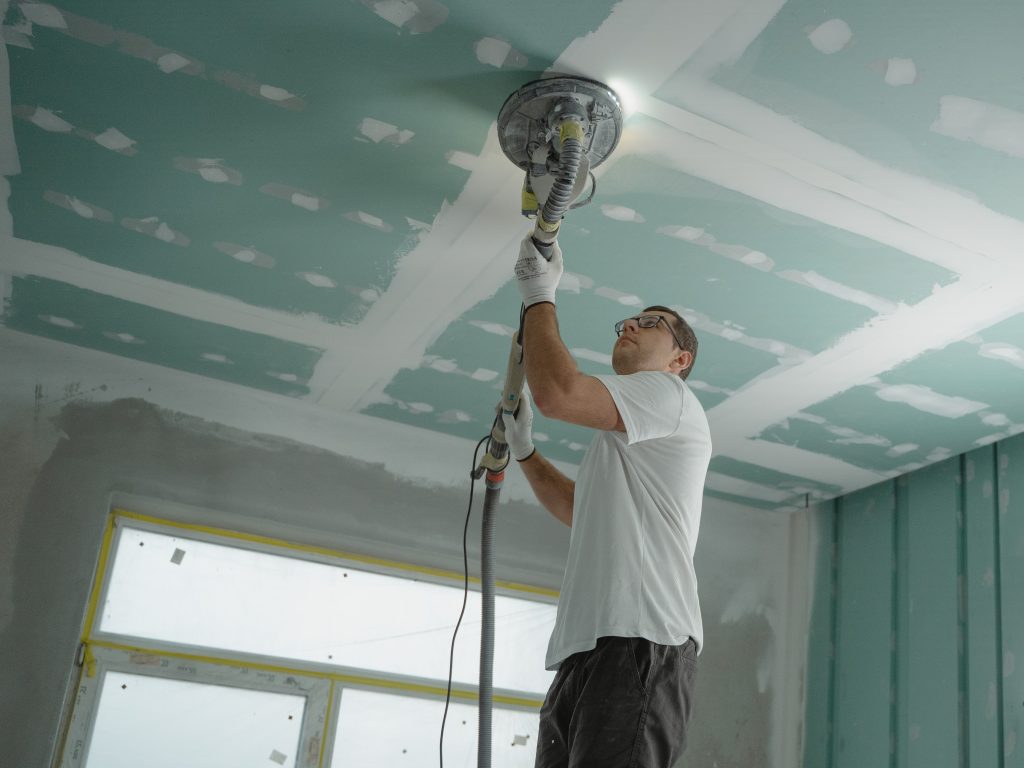 4. Fill cracks:
A question that we have been asked a lot by our clients is: Are ceiling cracks serious? To sum it up, this all depends on many cracks related factors.
So; hire a professional to check that out for you before starting the simple repairing process by open-up the crack to give enough room to the filler, then clean around it, and fill it up with the right material, wait till it dry, and then smooth the surface.
5. Fix water damage:
Ceiling water damage could cause mould, black spots, and even sagging ceiling, and this will not only cause structural damage over time, but also; bad house environment for your health.
Therefore; do not ignore any water damages and hire the right contractor to solve the problem correctly before doing a ceiling restoration.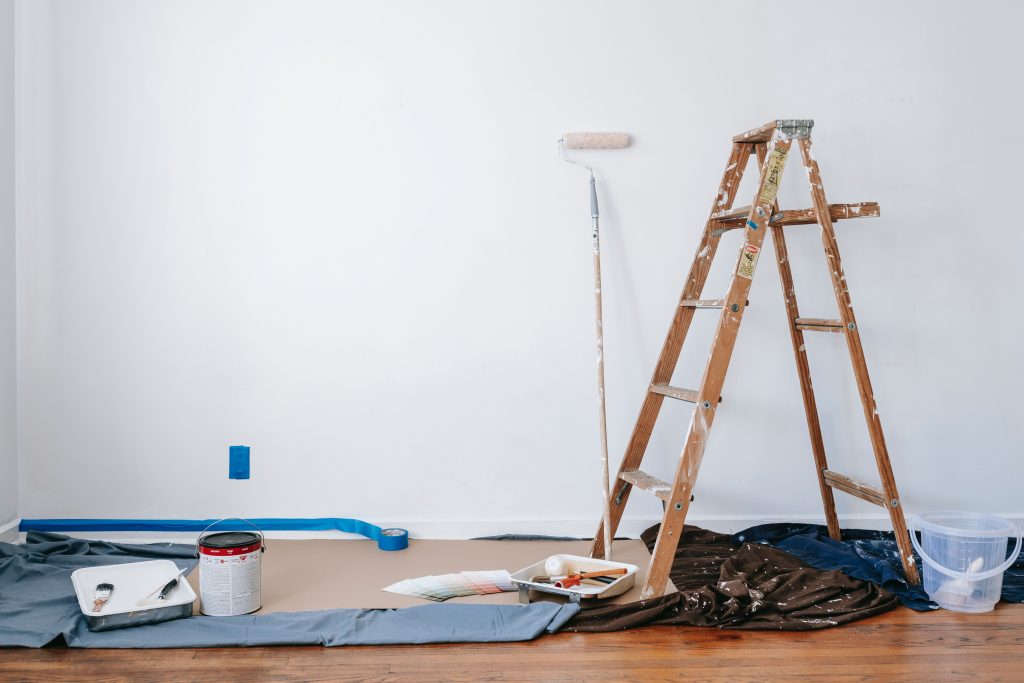 6. Paint:
When talking about painting, then we are talking about the last step of ceiling restoration, which makes the ceiling look good and bright up the room too.
More than that; do not forget to protect your floor and furniture while painting to keep them clean and safe, and to be more accurate you should do that during the whole ceiling restoration process.
Now; it is time,
To boost your house safety condition by taking care of your ceiling, we at MS Contractor are waiting for you to contact US to do the perfect ceiling restoration for your house in London.