We will highlight bespoke bathrooms trends which show no signs of slacking, as we bounce into 2021 with renewed hope.
Rounding out another busy year of hard-graft construction, fantastic customer-led design, and the completion of some life-changing refurbishments here at MS Contractor London.
MS Contractor has been reflecting on a crazy year of confusion, stress, and devastation, but one which has still managed to provide us with some bright moments and some wonderful examples of interior design transcending your quality of life.
With so many of us having to spend so much time 'at home', it has given us all a stark indication of how important it is to craft the four walls we live between into something which soothes, invigorates, relaxes, and inspires, all at the same time.
We also have been able to realise just what works for us, and what doesn't – and made us realise the power of change – which can give solace to a collective mental health which has been put under a tremendous amount of strain in the past year.
Believe it or not, 2020 has been a very busy year for MS Contractor – something for which we feel eternally grateful, given how this pandemic has affected so many people so significantly.
Homeowners who suddenly have time to stop, think and plan their own lives, for once, have chosen to invigorate rooms and entire houses that needed some fresh elegance, imagination, and good old-fashioned TLC.
Both from the commercial and homeowner spheres, we have seen people make bold and dramatic choices, with their designs and especially their choice of colour, texture, and materials. If anything, 2020 has been the thought-dream made real demonstration of the phrase – If not now, when?
As we look to 2021 with optimism for a more connected and happy life of freedom, health, and vitality, we want to offer you inspiration – by collating our best bathroom ideas for 2021.
Design ideas which reflect the innovation and style people have brought to their own projects in 2020 – Our customers have definitely got style game!
We are seeing much more bright colours, increased patterns, and bold statements and none more so that with choice of tile. Metallic tones, vibrant colours and shaped tiles really add creativity and kinesis to a bathroom. Shaped tiles especially are very popular and can be combined to provide original and artistic effects. We love these leaves.
Brass Finishings
Brass has been seen a lot in recent years across the home, as people are bored of plain polished and matte look steel and matching colour schemes. Modern brass fittings in one fell swoop really bring together a room, harking back to a vintage age but with a modern flourish.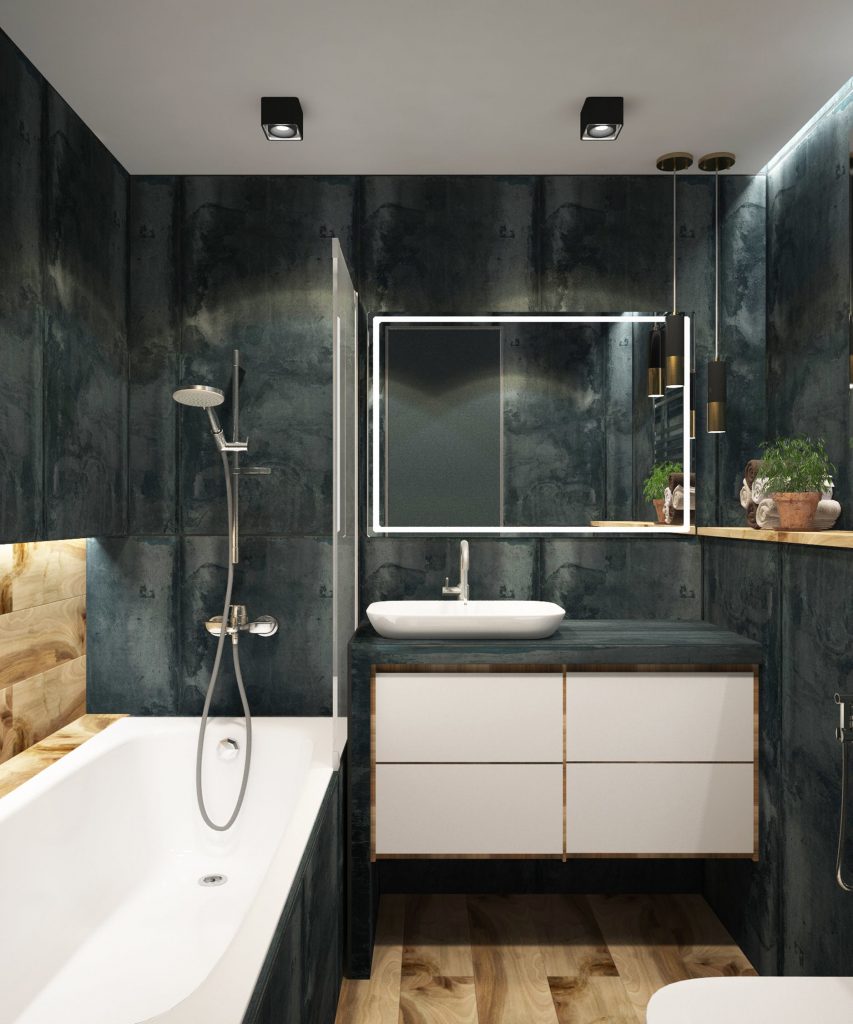 Who is the fairest on the wall? We can't help but look at ourselves these days, can we? But where else should we be allowed to indulge our vanity that when we are in the altogether. LED framed mirror will set you back a bit, from a cost perspective – but they offer a vision of space, and lend gravitas, style and elegance to a room with a flexibility which you can't achieve with other fittings.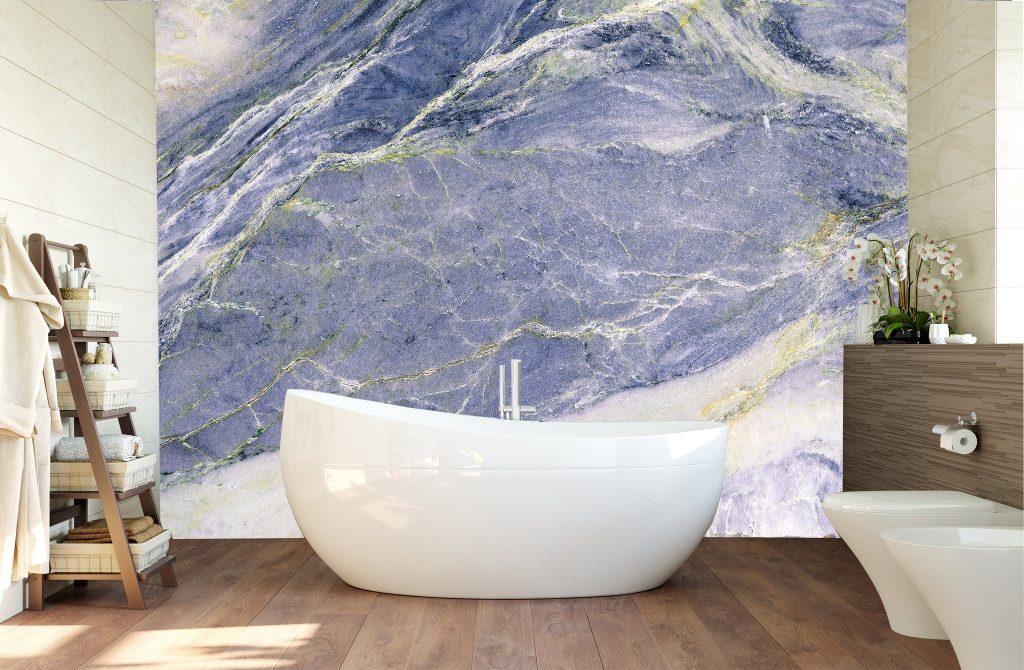 Marble Wallpaper
Marble always add weight, drama, and class to a bathroom – giving you the opulent feel of a five-star hotel every time you walk in the room. But the newly available marble wallpaper offers a fun, stylish and dramatic take on this classic look. With metallic, pearlescent, and monochrome effects, you offer dramatic colour clashes to your bathroom with a wallpaper unlike anyone else's.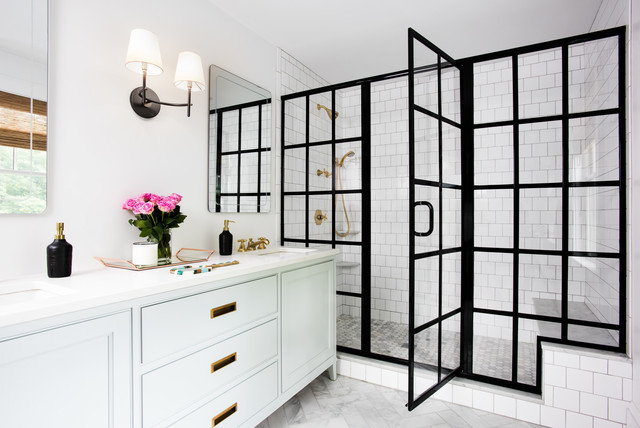 Black Framed Shower
If there's one hands down style hit for 2020, it's the emergence of black framed showers. Removing the idea of function, black offers a dramatic yet clean and functional juxtaposition to so many bland, plain, and soulless bathrooms. Black metal is most popular, offering an earthy yet exciting and sensuous look, guaranteed to spark lively debate at your next (socially distanced) dinner party.