Do you want an island installed in your small kitchen design but are concerned that the area is just too small? Don't be disheartened there are ways around a lack of kitchen space and you may still be able to have an island installed after all!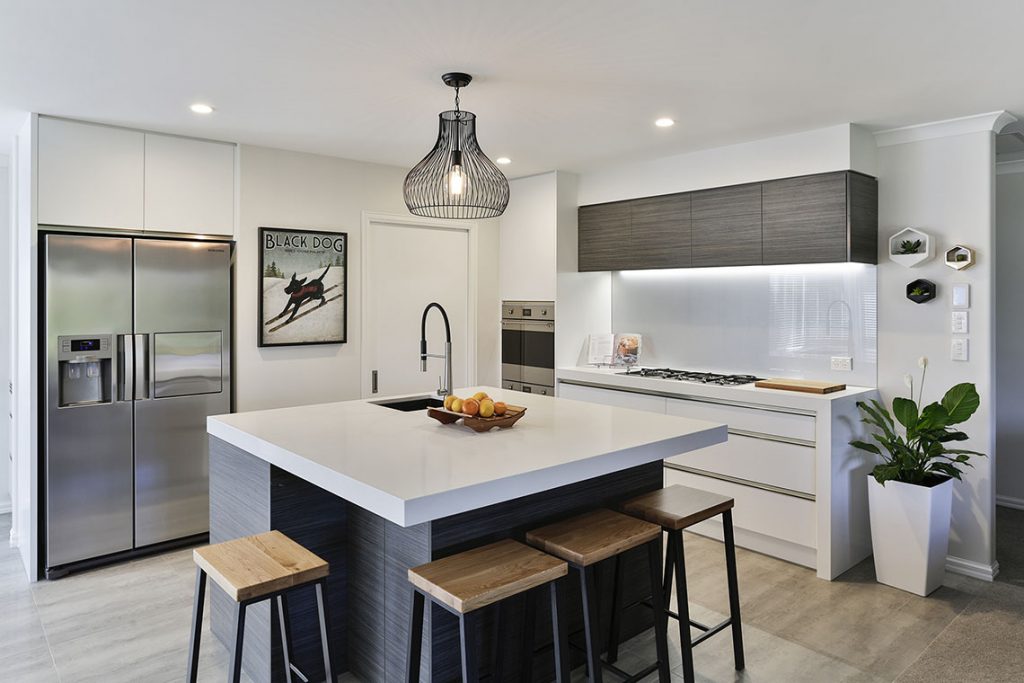 Go Small, Square & Practical
OK, so usually an island is rectangular. But to combat a lack of length in your kitchen area, consider purchasing a square island. To increase space whilst boosting practicality, your island can feature a central appliance such as a stovetop or sink.
With a smaller square island, you won't be able to have quite as much working space for preparation but you should still be able to have some. A small square island will be able to fit into many different kitchen types that otherwise would not normally have room for an island.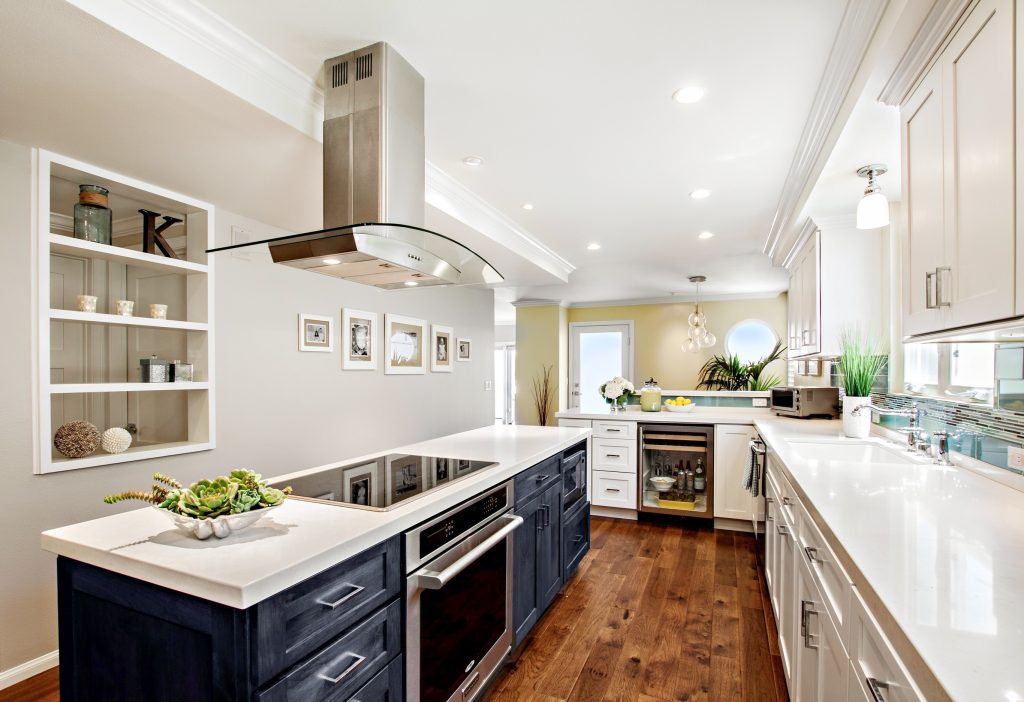 Go Slimline
Another way around the issue of space is to opt for a slimline island. This option is especially good if you have a smaller L-shaped or galley kitchen.
These types of kitchens have long counters that run parallel and can be heavily lacking in actual floor space. You can find a situation where the area is too small for a dining table but too large to not make use of.
So, this is where a slimline rectangular island is a helpful idea in your small kitchen design.
These are narrow and long, and if you are happy to just use them for cooking preparation and storage, rather than a social area for seating, this is perfect.
Just make sure you do have enough room to move around the kitchen, get to storage areas and operate appliances. But, say you don't have enough space with one slimline island, you could double the island space by running another one alongside it.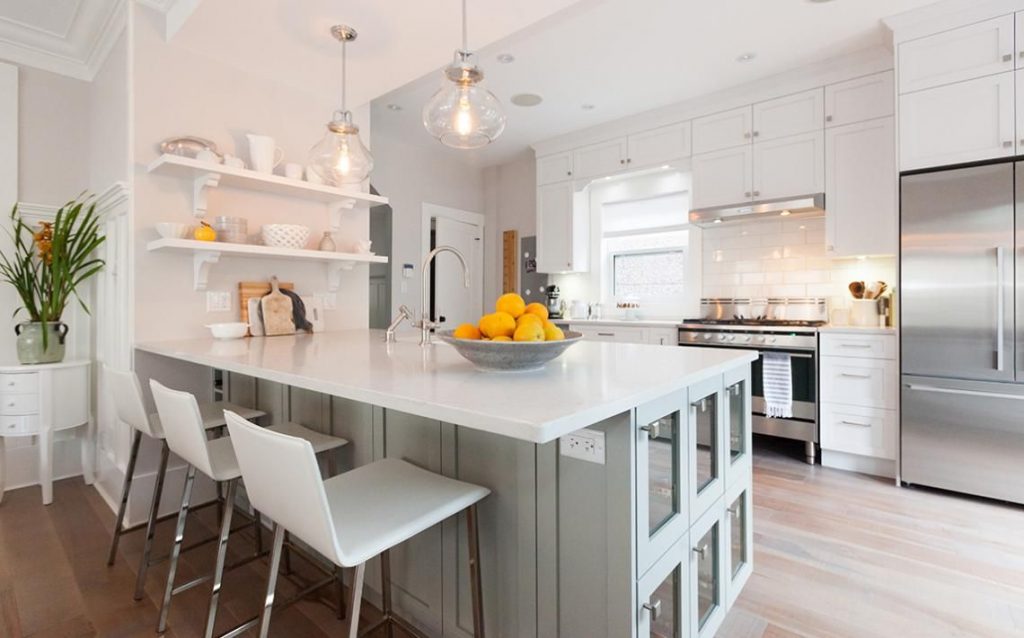 Go for a Kitchen Peninsula
So, a peninsula is very similar to an island, both offering extra worktop and storage space as well as sometimes offering a casual seating area.
The difference is, where an island will normally make use of central floor space, a peninsula can be added to your kitchen design without affecting the central flow of the room, due to it being connected to a wall.
A peninsula can be added to L or U-shaped kitchens and can feature cupboards, drawers and dining areas, as well as appliances such as stoves and sinks, which will free up more worktop space around the rest of the kitchen. When you have a small kitchen, a peninsula may work out a better solution than a kitchen island.
Wherever you go for an island or a peninsula there are a lot of great designs to choose from regardless of your kitchen size. So, if you have your heart set on having an island or peninsula installed your next step is finding a style that you like, which should be the fun part!