In 2021, the right carpentry could turn the dream of organised kitchen into a truth.
How beautiful it is to open a kitchen drawer, and instead of the mess, it is all in order.
Imagine how much an organised kitchen could make our daily use of it easier, if you are a neat person, you will appreciate this, moreover; enjoy it.
Before mentioning some examples, let us talk about materials this in-drawer carpentry could be made, with bamboo wood -which is a hit nowadays-, or with low density MDF.
Those are some of the best examples that our experts advise you to try in your kitchen: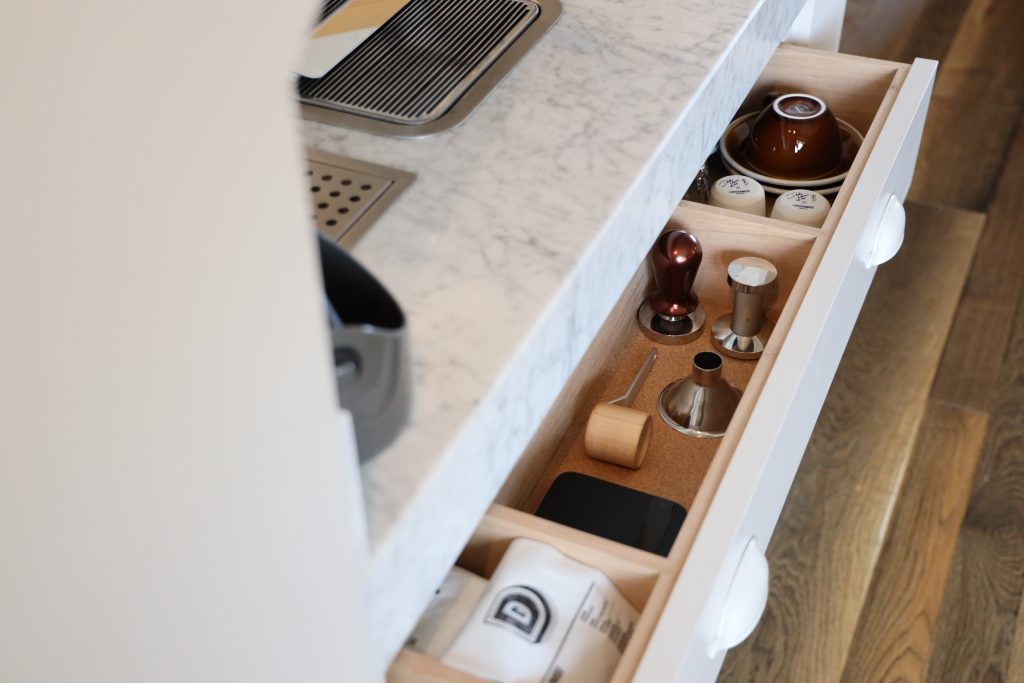 K-Cup drawer organiser:
We all like to start our day with a mug of coffee, make your process easier -specially you are short with caffeine- with organised drawer, that display all flavours in a great way.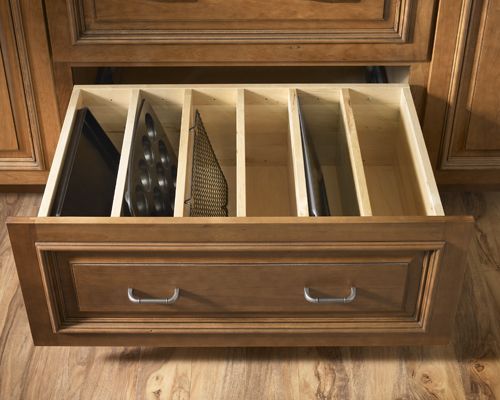 Baking Pan and Try drawer organiser:
Are you familiar with the mess happening, each time you are looking for a certain size of pan or try? avoid this mess with simple dividing to your drawer or cabinet.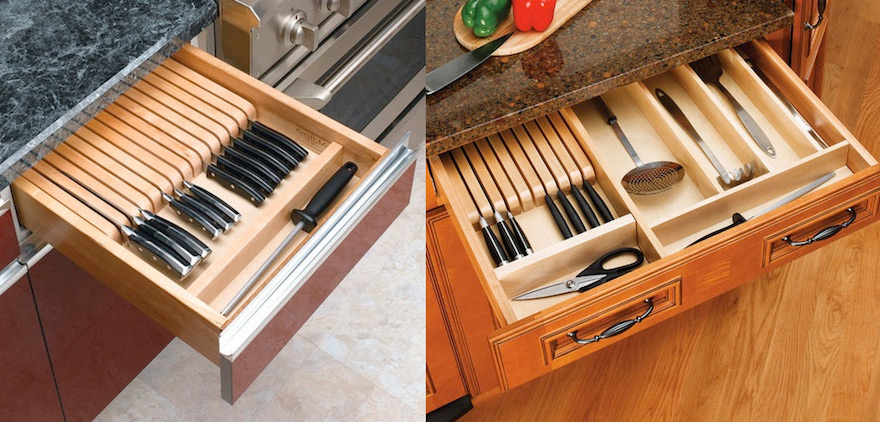 Knife Storage:
This is a really safe option, especially for your fingers, expressly; that all the blades will be hidden.
Knifes inserter will help you organise knifes as you wish size-wise, colour-wise, use-wise, moreover; it is an easy carpentry task, that will get your kitchen organised.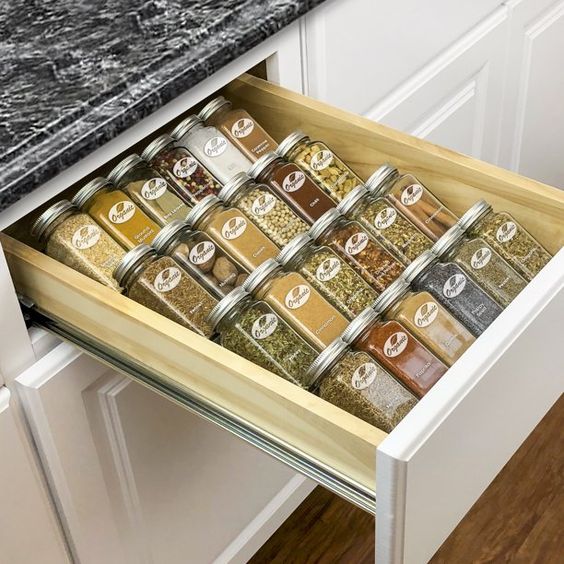 Spices drawer:
Imagine a collection display for your spices, how cool, right?
With this drawer carpentry you will have an organised drawer with a proper displaying, that will help you find what you need quickly.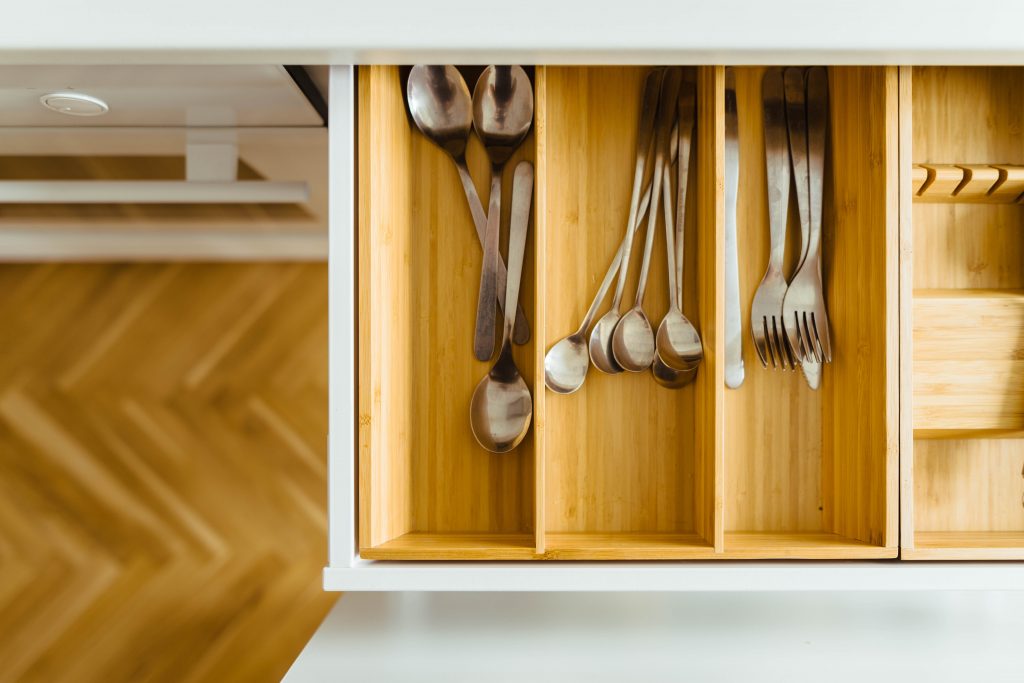 All in-drawer:
This all in-drawer carpentry means to have mixed tries sizes in your drawer, in order; to be open to all odds of using, moreover; this is suitable for kitchen tools with different sizes.