One of the most exciting processes, yet; it is a huge one, is kitchen installation, due to all the happy and family moments we spend in the kitchen.
Even that; kitchen utilities depend on how much of a cooker you are, but still, it is a heavy used space in any house, and that is why you need to know and understand every step of kitchen installation.
In this article we are going to guide you with MS Contractor experts' help, through this process, to end-up with the best kitchen installation in Exeter.
Take Measurements:
Start your kitchen installation process with this small yet important step, to get to draw your kitchen and every little detail, to know your space possibility before starting the real work.
Draw your plan:
After taking dimensions, it is now time to plan your kitchen installation process from A to Z, such as:
Budget: knowing how much it will cost, and what is your budget possibilities, if you can or not have your dream kitchen.
Style: choosing your kitchen style and colour in advance, will help you to get the result you want.
Space: your kitchen space allows you to install or not, all the utilities you need.
And; that is why, a good plan will lead to a good and easy process, thus; you will be happier with the result.
Plumbing and Electricity:
Now; it is time to start the process of kitchen installation with plumbing and electricity, the two essential elements of functional kitchen.
After; planning your kitchen, you know where all appliances are going to be, hence; you know where you need to wire electricity's and pipes' networks, to set everything where it should be.
However; keep in mind, to use the best possible materials in this stage to save yourself the bother of maintenance work in the future.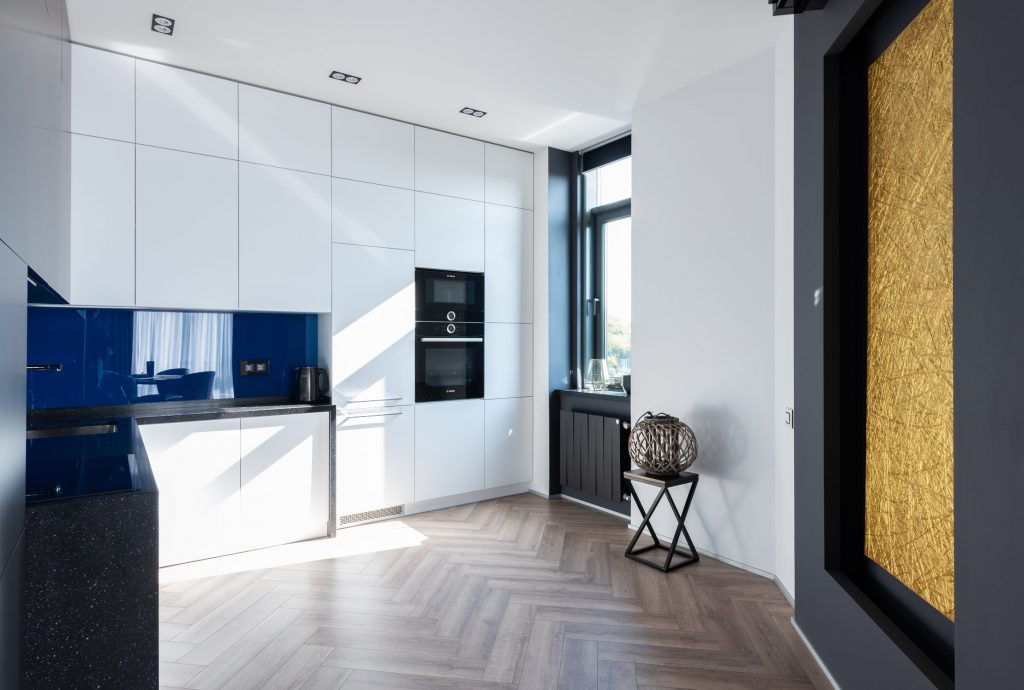 Flooring:
With so many kitchens' flooring options you can choose the design you like, with considering the material durability and easy maintenance, to enhance your kitchen installation final results, also; hire the right tiler for the job to do flooring as should be.
Moreover; you should study the whole kitchen style when choosing your floor, to keep it all on the same page.
Cabinets' Installation:
Cabinets are the storage units in any kitchen, so during your kitchen installation you should take care of cabinets installation quality.
Having the right cabinets design will help you to enjoy your kitchen more and more, moreover; benefit from it to the maximum.
On the other hand; never forget that you can add shelves too, to your design if you like them.

Worktops:
Worktops are the working space in any kitchen, whether it is the island top, or floor-walled cabinets top.
Selecting the right worktops when doing a kitchen installation, depend on many factors, like; budget, materials durability, and so on.
So; start by choosing the best material for you, worktops finishing, and then the right installation, to end-up with the best possible work surface for you.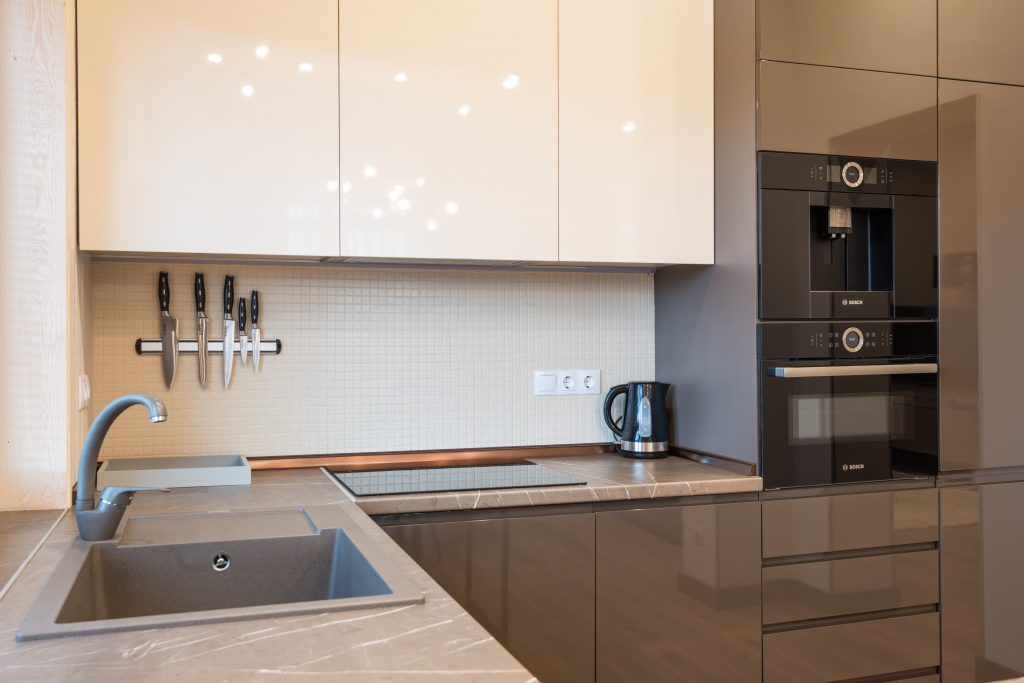 Wall Tiling:
Yes; wall tiling is important in any kitchen installation, not only from beauty perspective, but also; form its necessary protection to the wall from all the kitchen humidity.
When selecting wall tiling material, you can either go with the same worktop material, or; with a mix and match option.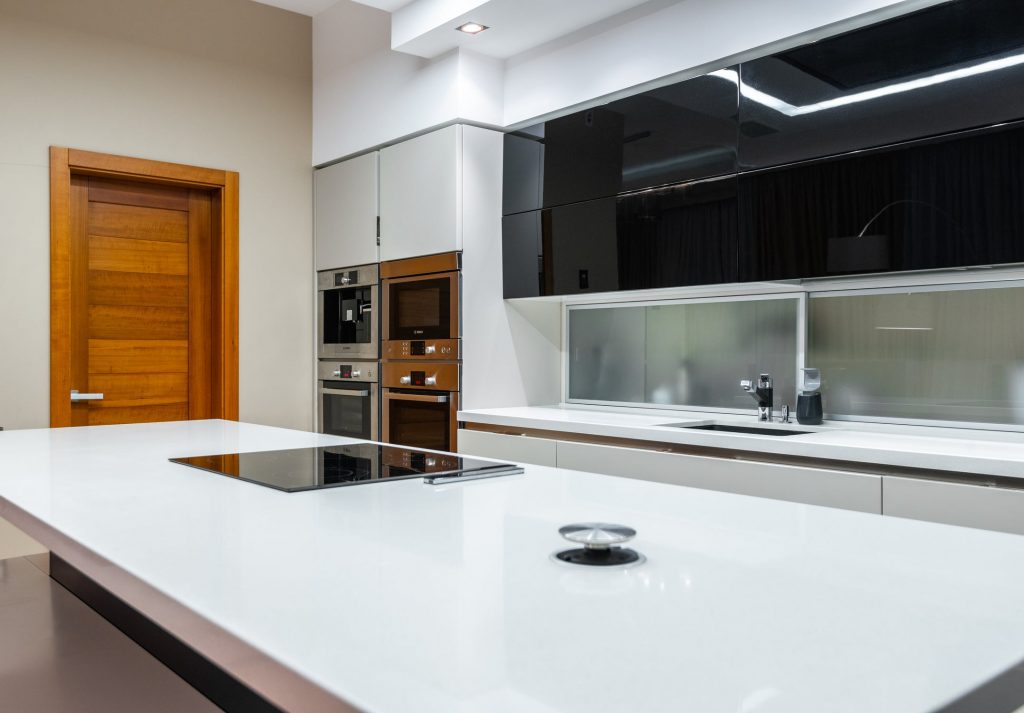 Appliances Installation:
When planning appliances installing during kitchen installation, it will all goes back to your cooking needs, so for example: if you use the oven a lot, consider installing two, to boost your working speed, hence; it is only about your cooking needs.
Now; all you need to do to plan your perfect kitchen installation in Exeter, is to contact MS Contractor, to end up with the greatest result.